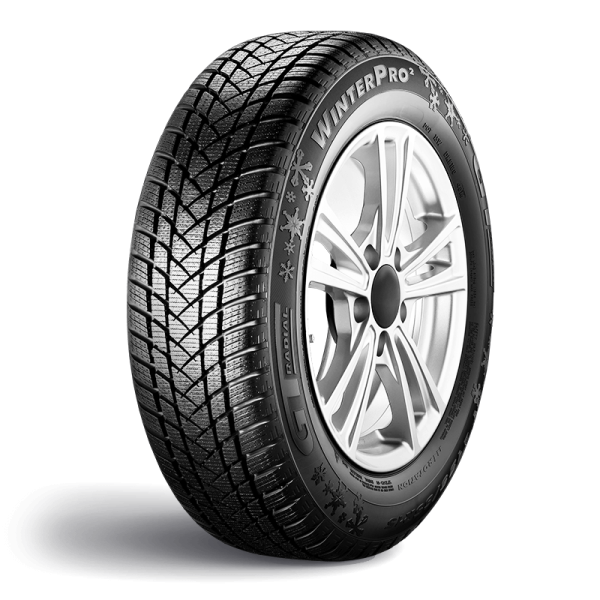 Winterpro2 SUV
New high performance tyre for crossover and compact SUVs
"The WINTERPRO2 is the GT Radial winter tyre
for crossover and compact SUVs. This new
tyre offers a high degree of control in wet and
snowy weather as well as a particularly long
service life."
All the advantages Properties and use
Directional tread pattern
The new, unique tread pattern provides excellent water displacement and grip on snow.
Optimal distribution of slats and block edges
Improved traction and braking performance on snow and ice.
Latest slat design
The many narrow slats are the decisive element for excellent braking performance
Newly developed rubber compound
Thanks to the new rubber compound, consistently good performance is guaranteed even at the lowest temperatures.