New GT Radial SportActive 2 delivers significant improvements in wet conditions
A circa 15% improvement in wet braking and 10% enhancement in wet handling and aquaplaning resistance are the headline figures for Giti Tire's new mass-market European UHP tyre, the GT Radial SportActive 2.
The performance advancements, all recorded against the original GT Radial SportActive, also show a 5% boost in mileage potential, dependent upon driving characteristics, and low external noise at just 69db.
The impressive developments have seen the tyre achieve an A grade in wet grip across the entire PCR range, with B-E in rolling resistance on the EU tyre label.
The GT Radial SportActive 2 will initially be available in 14 sizes with rims from 16-20", section widths from 205-275, series sizes from 35-55 and with speed indices across W-Y.
Certain vehicle specific tyres will carry an SUV marking on the sidewall to showcase their specialisation.
Target vehicles include C, D and E segment cars and SUVs with a sport orientation, such as the VW Golf and Ford Focus, Mercedes C Class, BMW 3 series and VW Passat and the Audi A6 and Mercedes E Class respectively.
The GT Radial SportActive 2 is designed to deliver precision control with superb wet and dry grip, long lasting mileage and a confident, fun driving experience.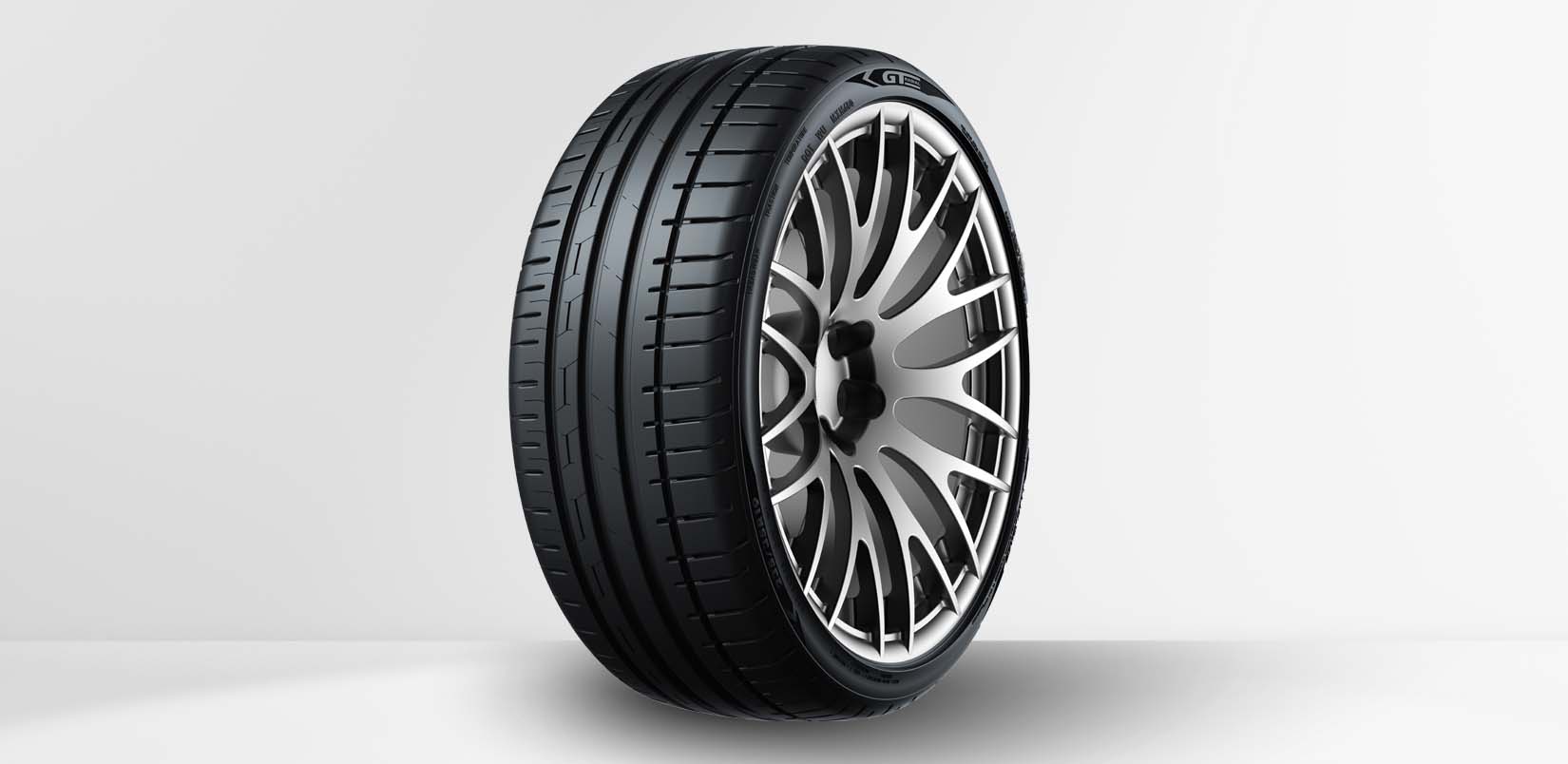 The tyre features the latest compound technology which ensures best-in-class UHP tyre-to-road contact, ultimately achieving immediate grip and long-term homogeneous tyre tread life.
Design features include four or five longitudinal grooves, dependent on section width, for improved water drainage, while micro-sipes create a suction effect for additional grip and an optimised pattern block results in low noise and high driving comfort.
The GT Radial SportActive 2 was designed and engineered at Giti Tire's European Research & Development Centre in Hannover, with testing at the company's MIRA facility in the UK as well as key locations in Germany and Spain.
Stefan Fischer, Managing Director - Product Technology at Giti Tire Europe, said: "Drivers looking for a UHP tyre which delivers both high levels of safety and utmost enjoyment need look no further than the GT Radial SportActive 2, which performs across the board.
"While continuing the well-known and well-respected SportActive name it is a completely new tyre as signified by the A grade in wet grip across the entire PCR range, both passenger car and SUV derivatives.
"For the European R&D team and manufacturing plants to deliver such a high-quality tyre at the price point expected of the GT Radial brand is testament to our local and global capabilities, now distributors, stockists and drivers will all be able to enjoy the benefits."