GT Radial sponsored boulbes wins unprecedented seventh elite french drift championship
GT Radial sponsored racing partner, Benjamin Boulbes has won an unprecedented seventh French Elite Drift FFSA Championship with his 2020 title making it four straight competition victories.
The Covid-19 shortened season comprised of five rounds, during which he scored an impressive 1,045 points having secured three podium finishes and four pole positions.
Boulbes has now won the Championship in 2010, 2013, 2014, 2017, 2018 ,2019 and 2020.
His finely-tuned BMW M3 E93M, which produces around 1,200CV/BHP through its Chevrolet LSX376 engine, performs on the GT Radial Champiro SX2.
An extreme performance summer tyre, it has been developed for drivers who want higher levels of traction, lightning fast steering response and confident driving control in dry and wet conditions.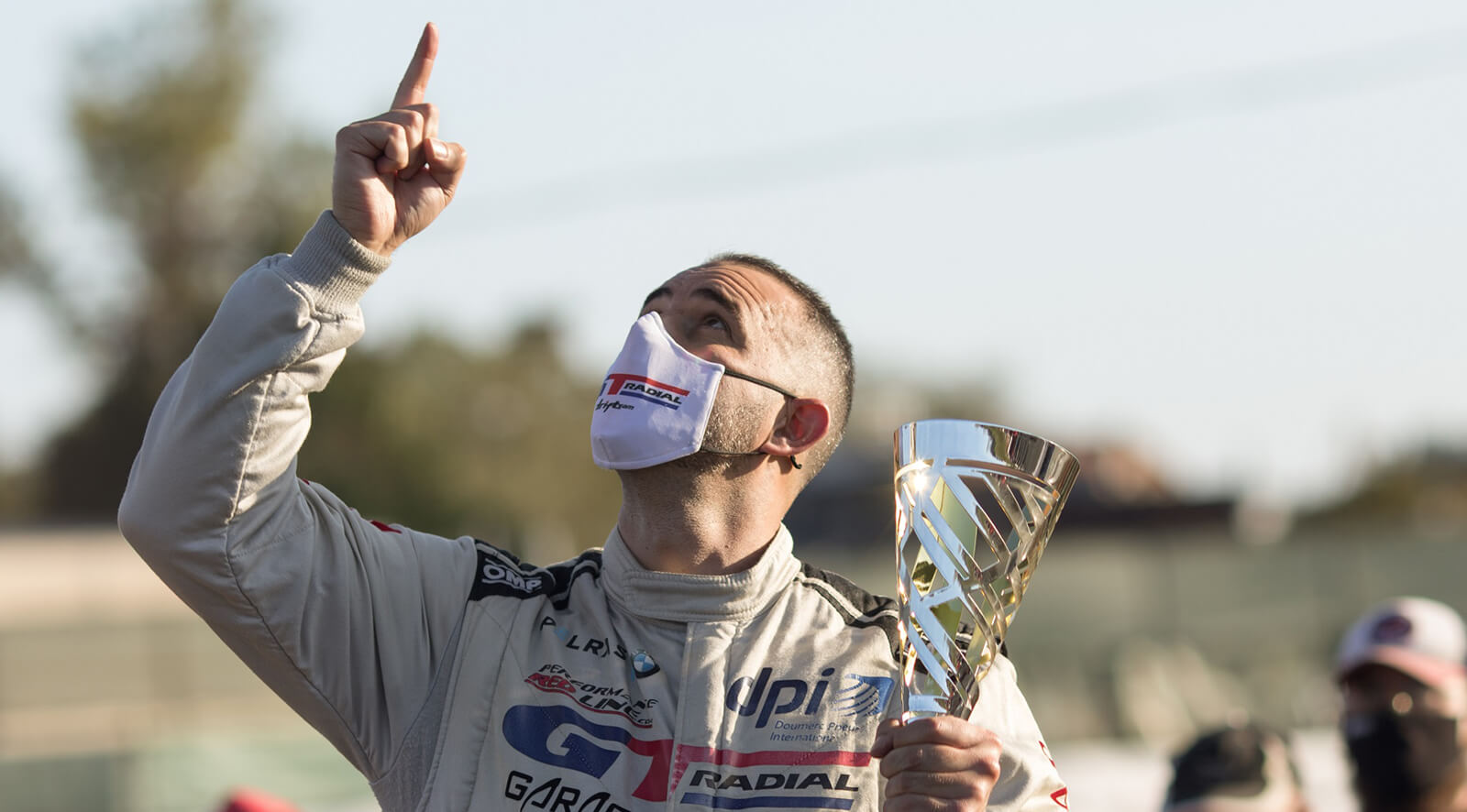 Boulbes, who will take both in both the French and European Drift Championships in 2021, supports
GT Radial throughout Europe. He wowed the crowds at MotoFest Coventry in 2019, and will hopefully be present again in 2021, while his car has been proudly displayed on Giti stands at various trade events.
He said: "We would like to thank, as we do every season, all of our sponsors and partners without whom this would not be possible.
"As our main sponsor, GT Radial and Doumerc Pneus International have supported us for more than 10 years by providing us with excellent quality tyres which allow us to perform so well on the tracks in France and across Europe."
Amazing race footage can be found at gtradial.eu/fr and benjamin-boulbes.com.